Singapore and Vietnam enhance digital, economic, and maritime cooperation with new MOUs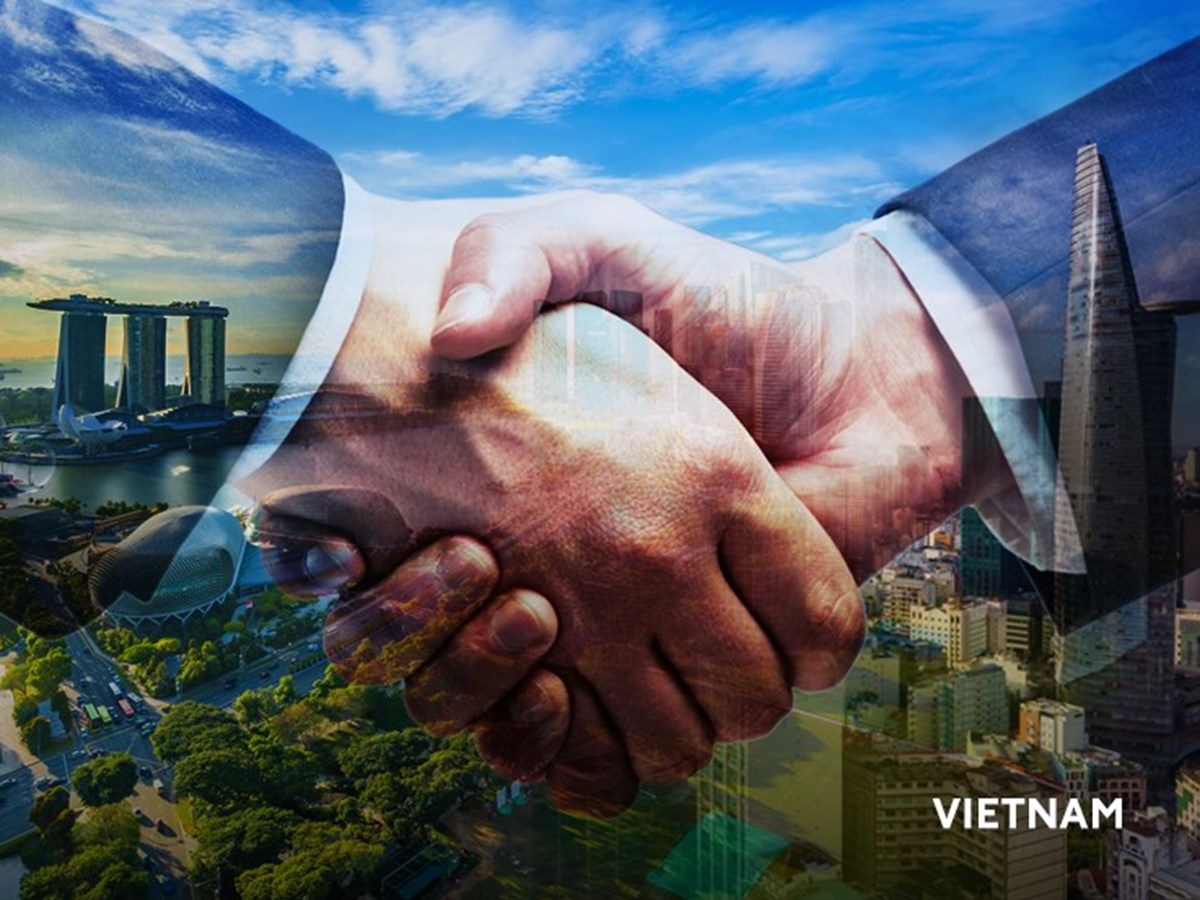 Singapore and Vietnam concluded several new Memoranda of Understanding ("MOUs") in conjunction with Vietnam Prime Minister H.E. Pham Minh Chinh's recent visit to Singapore. On 9 February 2023, the countries concluded three MOUs, two relating to economic cooperation and the third enhancing maritime and port cooperation. 
This article provides a brief overview of each of these MOUs.
MOU on Green-Digital Economic Partnership
The Singapore Ministry of Trade and Industry ("MTI") and the Vietnam Ministry of Planning and Investment concluded an MOU on the Green-Digital Economic Partnership which sets out an overarching framework that aims to advance collaboration in the green and digital economy between the two countries ("framework").
The framework builds on the foundation of four earlier MOUs that were concluded between Singapore and Vietnam ministries in 2022 on digital economy, energy, carbon credits and innovation. The framework will also strengthen economic relations through cooperation in energy connectivity, sustainability, infrastructure, digital and innovation, and connectivity, including in education, finance, information technology, telecommunications, tourism, trade and services, and transport.
MOU on Economic and Trade Cooperation Workplan
The MOU on the Economic and Trade Cooperation Workplan concluded between MTI and the Vietnam Ministry of Industry and Trade seeks to implement the MOU on Economic and Trade Cooperation that was signed between the two ministries in February 2022. It deals with implementation activities and goals for 2023 to enhance bilateral economic and trade cooperation, including facilitating collaboration in the digital economy, deepening agri-trade cooperation through business matching, and facilitating the investment of Singapore companies in the agriculture and logistics sectors in Vietnam.
This MOU also seeks to enhance cooperation in the energy and industrial sectors through the development of projects in renewable energy, electricity, liquified natural gas, and low-carbon solutions, and deepen cooperation in capacity building.
MOU on Maritime and Port Cooperation
The Maritime and Port Authority of Singapore ("MPA") and the Vietnam Maritime Administration also concluded an MOU that seeks to enhance maritime and port cooperation between Singapore and Vietnam, including in relation to maritime digitalisation, port state control inspection, maritime training of personnel, and green shipping initiatives, to promote safe, secure, clean and efficient shipping.
Reference materials
The press releases on the MOUs are available on the websites of the MTI www.mti.gov.sg and the MPA www.mpa.gov.sg or by clicking the links below:
More