Celebrating 2019 National Day with foreign delegates at the office of Allen & Gledhill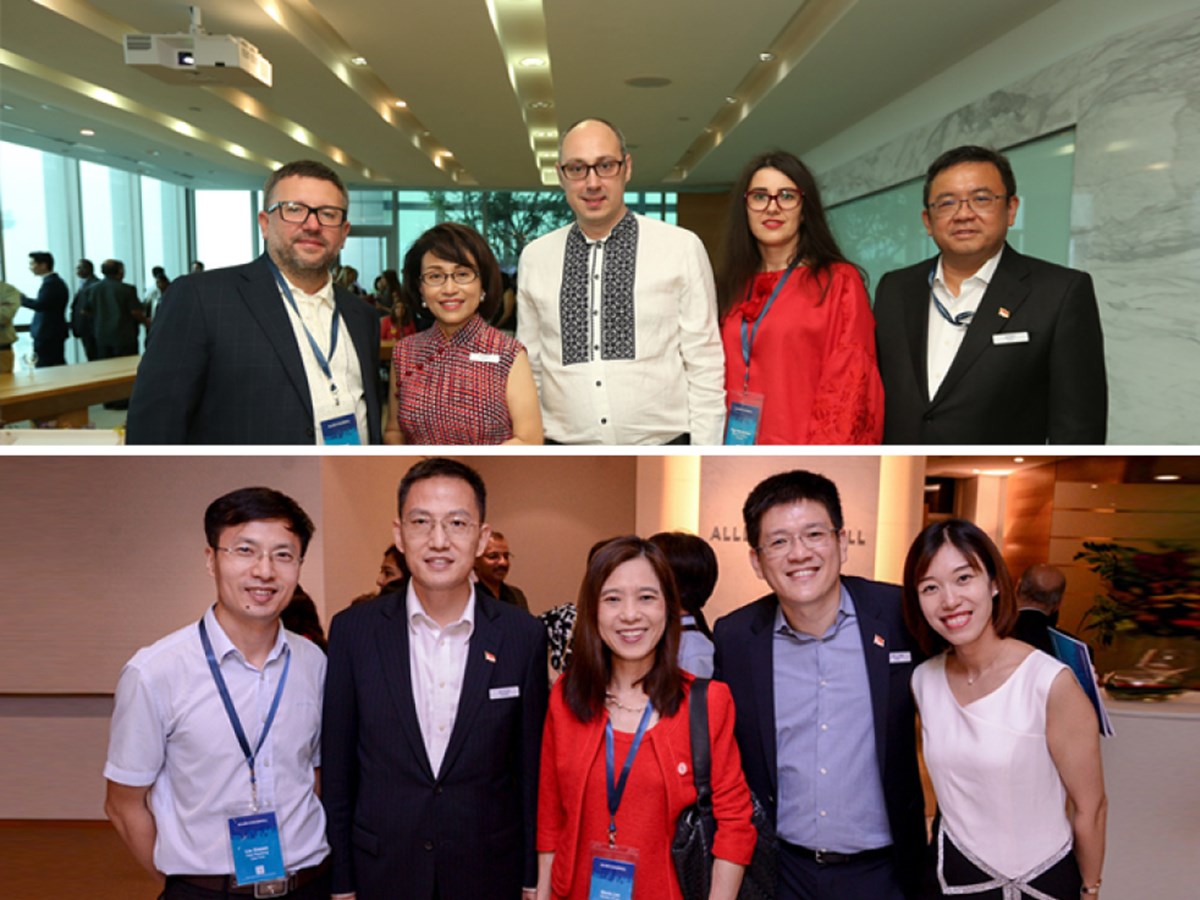 Allen & Gledhill was pleased to co-host a National Day dinner reception with the Singapore Ministry of Law for a group of foreign delegates from over 30 countries on Friday, 9 August 2019. Co-organised by the Singapore Ministry of Law and Allen & Gledhill, the National Day dinner reception was part of a series of related events in conjunction with the Singapore Convention on Mediation.
Some 50 foreign delegates and over 20 Partners and representatives from our Firm, led by Co-Chairman and Senior Partner, Penny Goh, celebrated together Singapore's 54th National Day, watching the live streaming of the National Day Parade and spectacular aerial and fireworks display across the Marina Bay skyline from our office unique vantage point.
Before the parade started, Dinesh Dhillon, Co-Head of our Firm's International Arbitration Practice, took the opportunity to give an overview of Singapore as a premier dispute resolution destination and our Firm's experience in international litigation, arbitration and dispute resolution.
The National Day dinner reception rounded off a series of carefully curated programmes for these foreign delegates which took them to key places of interest and gave them an insight into Singapore's history and heritage, and approach to nation-building.
Click here to view more photos taken at the event.