Special seminar on the Protection from Online Falsehoods and Manipulation Act 2019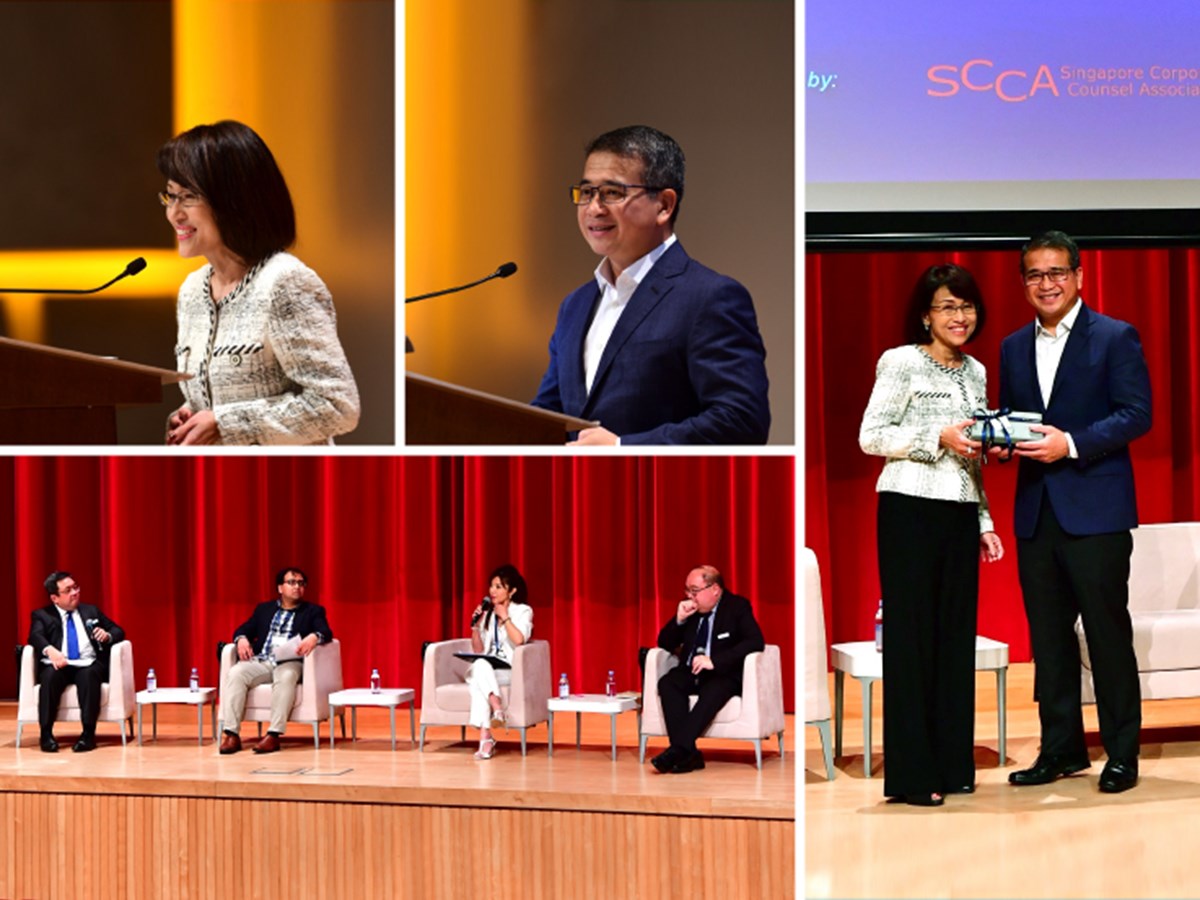 A&G News 17 September 2019
On 27 August 2019, Allen & Gledhill organised a special seminar on the new laws to counter the spread of online falsehoods in Singapore jointly with the Singapore Corporate Counsel Association ("SCCA") and the Singapore Press Club ("SPC"). Held at the NTUC Auditorium at One Marina Boulevard, the session welcomed over 300 attendees.
We were honoured to host our Special Guest Speaker, Senior Minister of State ("SMS") for Law and Health, Edwin Tong, SC who provided the background to and an overview of the prevalence of online falsehoods.  He proceeded to explain the mechanics of the newly enacted Protection from Online Falsehoods and Manipulation Act ("POFMA"), which was Singapore's unique solution to address the spread of online falsehoods that run contrary to the public interest. After his talk, attendees had the opportunity to discuss and raise questions with SMS Tong, who shared more insightful perspectives of POFMA.
Dr Stanley Lai, SC, Partner and Head of our Firm's Intellectual Property Practice then spoke on the amendments that were recently made to the Protection from Harassment Act ("POHA").  Stanley outlined how corporates and executives can benefit from the new remedies that are now available to remove falsehoods that specifically target them, under the POHA.
The seminar concluded with a panel discussion that was moderated by our Firm's Deputy Managing Partner Jerry Koh.  The panellists included Rebecca Tai Andersen, Head of Legal of Hengyi Industries International Pte. Ltd. and Honorary Secretary and Exco Member of SCCA as well as Zakir Hussain, News Editor of The Straits Times and Vice President of SPC.
We would like to thank our speakers and panellists for their efforts in making the seminar a successful event. We also express our deep appreciation to our clients and guests, for their enthusiastic participation.
For more information about the POFMA, pleas click here.