Allen & Gledhill and its network firms, Rahmat Lim & Partners and Soemadipradja & Taher, recognised as leading law firms in South-east Asia in Chambers Asia-Pacific 2020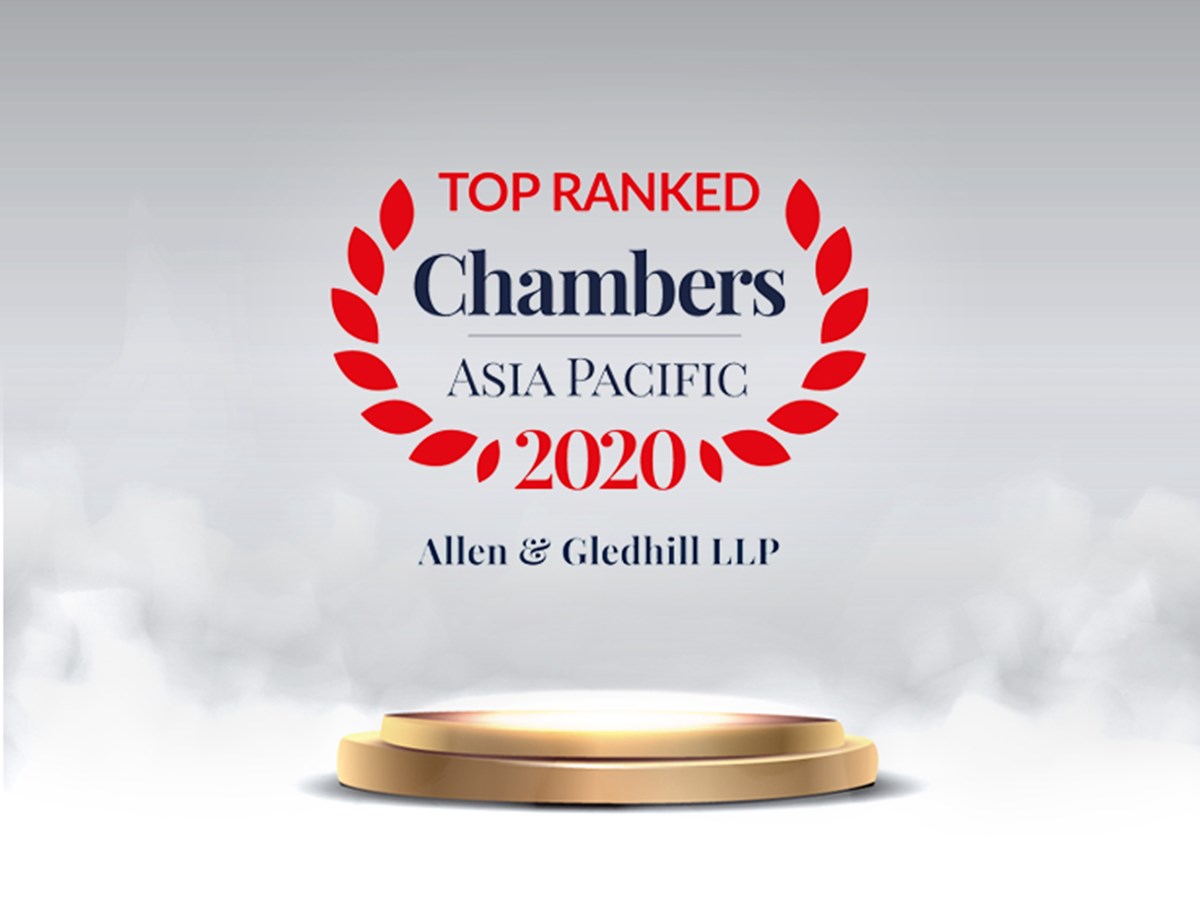 A&G News 9 December 2019
Allen & Gledhill continues to achieve more Band 1 practice rankings in Singapore as compared to last year in the 2020 edition of Chambers Asia-Pacific. Our Firm has 54 ranked lawyers, the highest number of ranked lawyers in Singapore, and three of whom have been individually recognised as an 'Eminent Practitioner', a 'Senior Statesperson' and a 'Star Individual'.
In Malaysia, our associate firm, Rahmat Lim & Partners, continues to be ranked Band 1 in Corporate/M&A and Projects, Infrastructure & Energy. They have nine ranked lawyers.
In Myanmar, Allen & Gledhill (Myanmar) has moved up its ranking to Band 1 in General Business Law in Myanmar. Two of our Myanmar lawyers were ranked.
In Indonesia, our alliance firm, Soemadipradja & Taher, continues to be ranked Band 1 in Dispute Resolution. They have five ranked lawyers, one of whom has been recognised as 'Senior Statesperson'.