"Plant-A-Tree Programme" by NParks adopted by Allen & Gledhill as part of its commitment on sustainability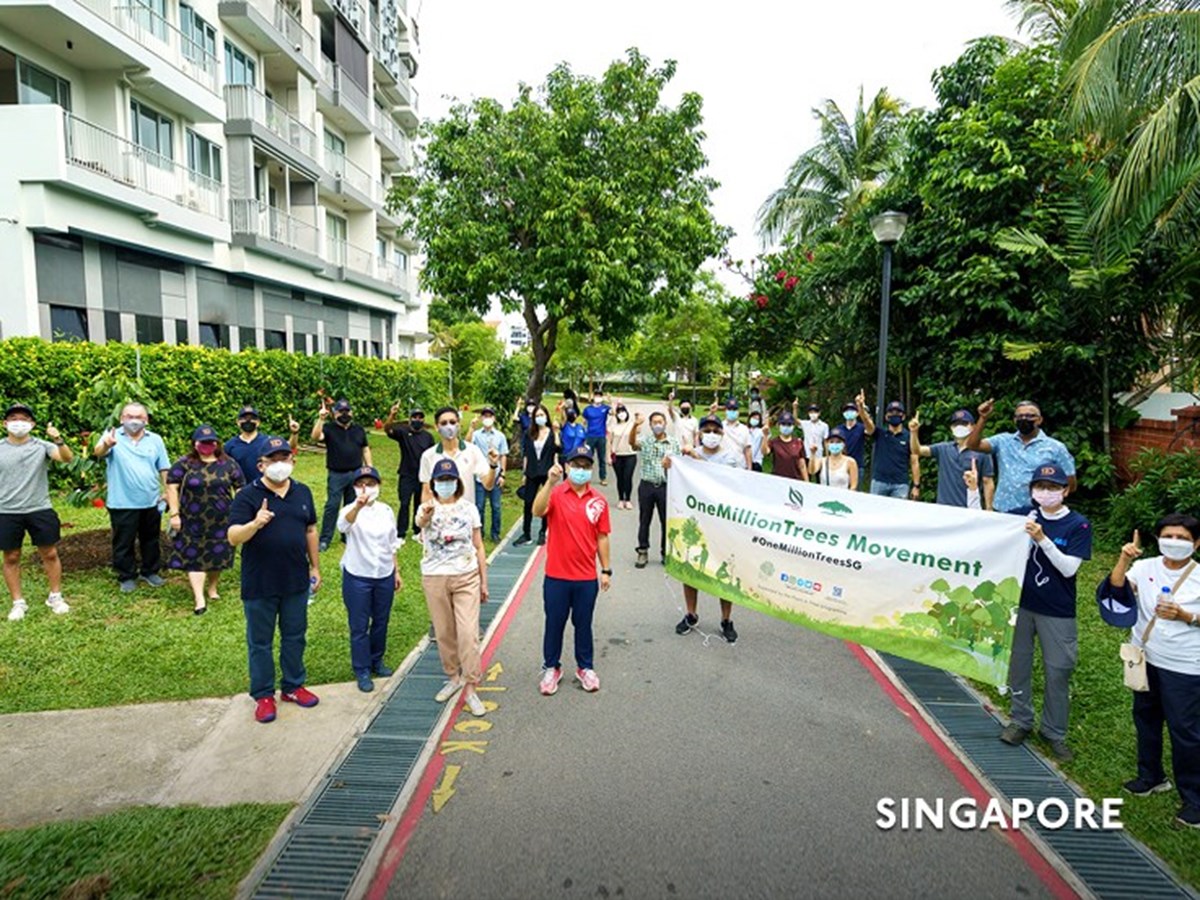 A&G News 11 March 2022
Singapore, 11 March 2022 – Allen & Gledhill has committed to planting 120 trees across Singapore as part of its 120th anniversary celebrations this year. As part of this commitment, Allen & Gledhill took part in the SG Green Plan by holding a tree planting as part of the "Plant-A-Tree Programme", helmed by the National Parks Board ("NParks") through Garden City Fund, NParks' registered charity and IPC. Each tree planted will also contribute to the OneMillionTrees movement, helping to transform Singapore into a City in Nature.
The event was held today at the Siglap Park Connector, and was graced by Minister for Culture, Community and Youth, and Second Minister for Law, Mr Edwin Tong SC, with grassroots representatives from the Marine Parade GRC as well as representatives from NParks. Partners from Allen & Gledhill were also present at the event, signalling Allen & Gledhill's commitment to its Sustainability and ESG goals. 
Professor Leo Tan, Chairman of Garden City Fund, said, "We congratulate Allen & Gledhill on their 120th anniversary and thank them for celebrating the occasion with the Garden City Fund's Plant-A-Tree programme that contributes to the National Parks Board's OneMillionTrees movement. The trees planted will be a living legacy to benefit future generations of people living in Singapore.  As they grow, they will provide shade and reduce surface temperature that would enable a more conducive liveable environment that brings us closer to becoming a City in Nature."
"At Allen & Gledhill, we see Sustainability and ESG as a responsibility not only to our clients, but to the communities that we live in and serve. It is therefore important that we do not simply talk about these issues, but take tangible actions to ensure the sustainable future of our nation's economy, ecology, and communities. We hope to do our part to reduce carbon emissions and to preserve and protect our Earth." says Jerry Koh, Managing Partner of Allen & Gledhill.
To symbolise its commitment to reduce transport emissions and its dependence on fossil fuels, Allen & Gledhill also unveiled its corporate Electric Vehicle at the event. Last year, the Firm took its first steps towards becoming a responsible corporate citizen by being the first Singapore and ASEAN law firm to be admitted into the United Nations Global Compact ("UNGC") as a signatory member.
The event also saw the launch of Allen & Gledhill's Sustainability & ESG Roadmap, resulting from a rigorous seven-month long audit conducted by independent consultants. This underscores the Firm's aspirations of leading in sustainability and ESG issues in the legal advisory space through concrete initiatives to reduce carbon emissions, contribute to society, and improve on corporate governance.
To read our full press release, please click here.