Allen & Gledhill launches new Regulatory and Compliance Consultancy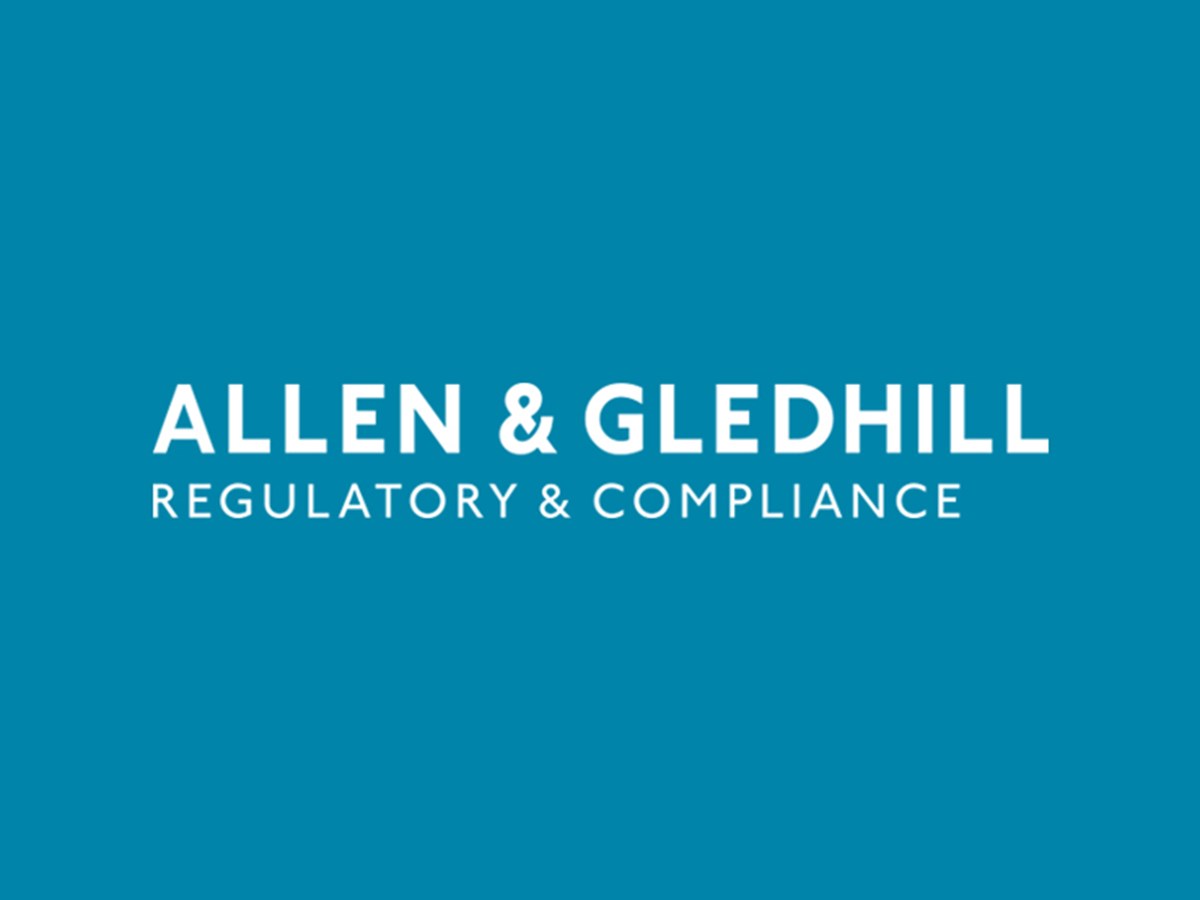 A&G News 20 August 2018
In recognition of the importance of regulatory compliance as a necessary business imperative, Allen & Gledhill has launched a new consultancy arm, Allen & Gledhill Regulatory & Compliance, to assist organisations in navigating the complexities of local and international requirements and to establish practical and effective systems and processes to safeguard against breaches.
Allen & Gledhill Regulatory & Compliance Pte. Ltd. ("AGRC") provides a range of consultancy and advisory services on compliance, risk and regulatory obligations to both financial institutions and corporates. Lawrence Low is the Chief Executive Officer of AGRC and has more than 20 years of experience dealing with regulatory issues. Lawrence has held a number of private practice as well as in-house legal and compliance positions in capital markets, derivatives, securitisation and asset management, based in London, Hong Kong, Singapore and Tokyo. Prior to establishing AGRC, Lawrence had been a Managing Director, Office of Regulatory Affairs at a leading US investment bank, where he was involved in public policy advocacy and engaging with lawmakers and regulators across the Asia Pacific region. Lawrence graduated from the University of Cambridge with a law degree and is admitted as a solicitor in England and Wales, and in Hong Kong. 
Lawrence and the AGRC team will build on the expertise of and work seamlessly with Allen & Gledhill. Allen & Gledhill is a law firm recognised as a thought and market leader in financial law, having won the International Financial Law Review National Law Firm of the Year Award for Singapore 17 times since the inception of the award in 2000, as well as the IFLR Regional Law Firm of the Year award three times, in 2018, 2015 and 2014. In the financial regulatory practice, Allen & Gledhill has the highest number of lawyers ranked by Chambers, a notable legal directory, in Band 1 for Banking & Finance Regulatory work, namely. Francis Mok and Karen Tiah are consistently recognised for their financial regulatory practice and are also named as Leading Individuals for Financial Services Regulatory work, a category in which Allen & Gledhill ranks as a Tier 1 firm in The Legal 500, another often referenced legal directory.
The range of services provided by AGRC includes governance and controls gap analysis and reviews, risk impact assessments, customised training and learning sessions, the development of compliance programmes as well as bespoke schemes, policies and procedures. These complement and enhance the legal services and advice provided by Allen & Gledhill's regulatory, investigations and technology practices. AGRC augments Allen & Gledhill's service offerings by working with client organisations to cast and translate legal and regulatory requirements into functional, efficient and sustainable compliance solutions.
Christina Ong, Co-Chairman and Senior Partner of Allen & Gledhill said "Our objective is to provide our clients with a single address for their regulatory and risk management needs. Legal advice has to be delivered as much as possible as a practicable solution, and this is where Allen & Gledhill Regulatory & Compliance will provide seamless advice and solutions. With his operational experience and perspective, Lawrence and his team will work with our regulatory and technology lawyers to support our client organisations in ensuring their compliance and controls programmes are extensive and robust, yet realistic and effective."