Allen & Gledhill voted Asian-mena Counsel In-House Community Firm of the Year 2018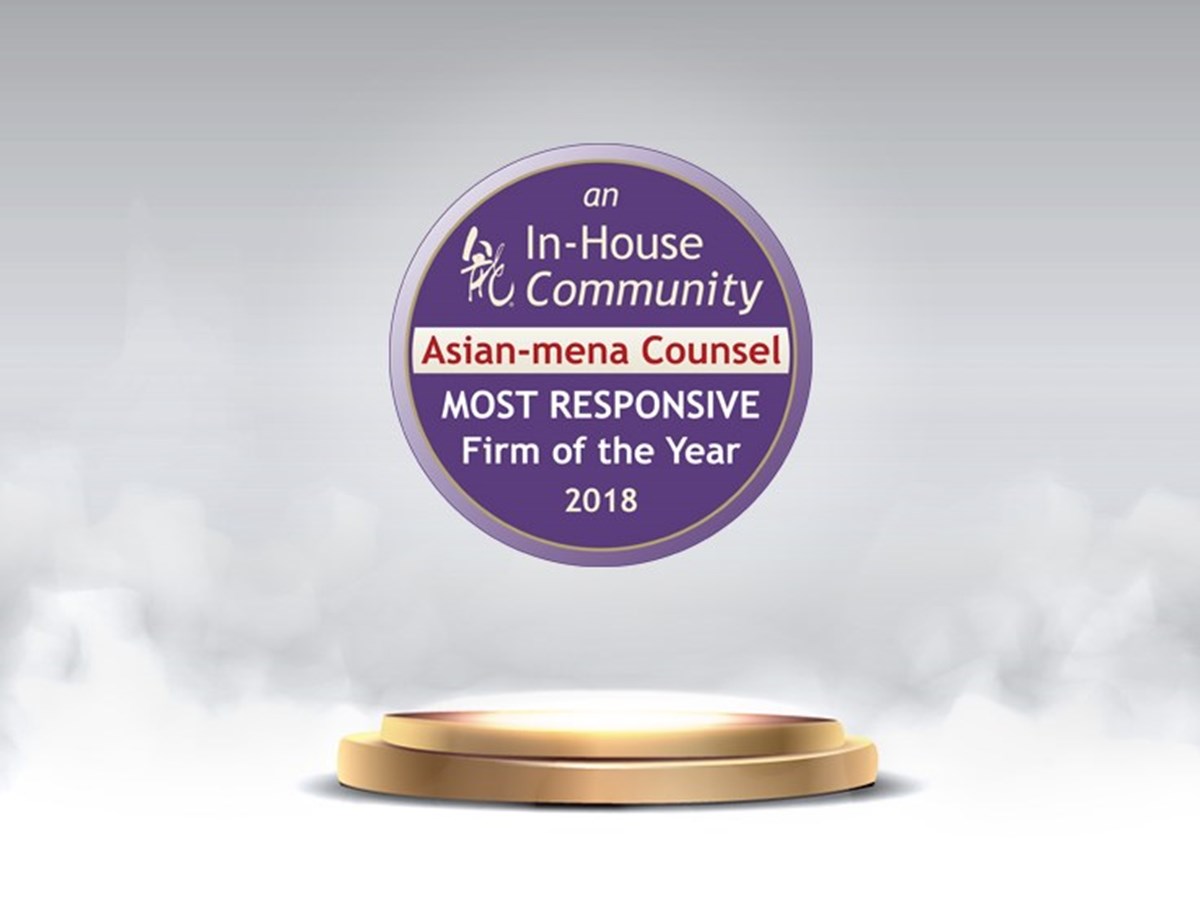 A&G News 18 December 2018
Allen & Gledhill has been voted Asian-mena Counsel In-House Community Firm of the Year 2018 in seven categories, maintaining the same number of categories in which our Firm has been voted in last year.
Apart from being awarded the Most Responsive Domestic Firm of the Year, Singapore, our Firm was voted Firm of the Year for the following categories in the Singapore jurisdiction:
Banking and Finance
Compliance/Regulatory
Corporate and M&A
Employment
Taxation
Telecommunications, Media & Technology
In addition, we received Honourable Mentions in the categories of Capital Markets, International Arbitration, Litigation and Dispute Resolution and Real Estate/Construction.
In Malaysia, our associate firm, Rahmat Lim & Partners, was voted Firm of the Year 2018 in the Aviation category, the second time it has received recognition in this category.
Asian-mena Counsel has included Myanmar in its survey for the first time this year. Our Yangon office has been named Firm of the Year 2018 in the category of Litigation and Dispute Resolution, and received Honourable Mentions for the categories of Banking and Finance, Compliance/ Regulatory and Corporate and M&A.
A record 2,376 in-house counsel and buyers of legal services in 13 jurisdictions took part in this survey this year to express who their preferred external counsel in various areas are and why. These in-house counsel conveyed which law firms had served them best across a range of practice areas, which have been the most responsive to their needs, as well as those which have made a significant impression on them during the past year. For more information, please click here.