Allen & Gledhill maintains top position in latest IFLR1000 rankings, with most number of lawyers recognised across all practices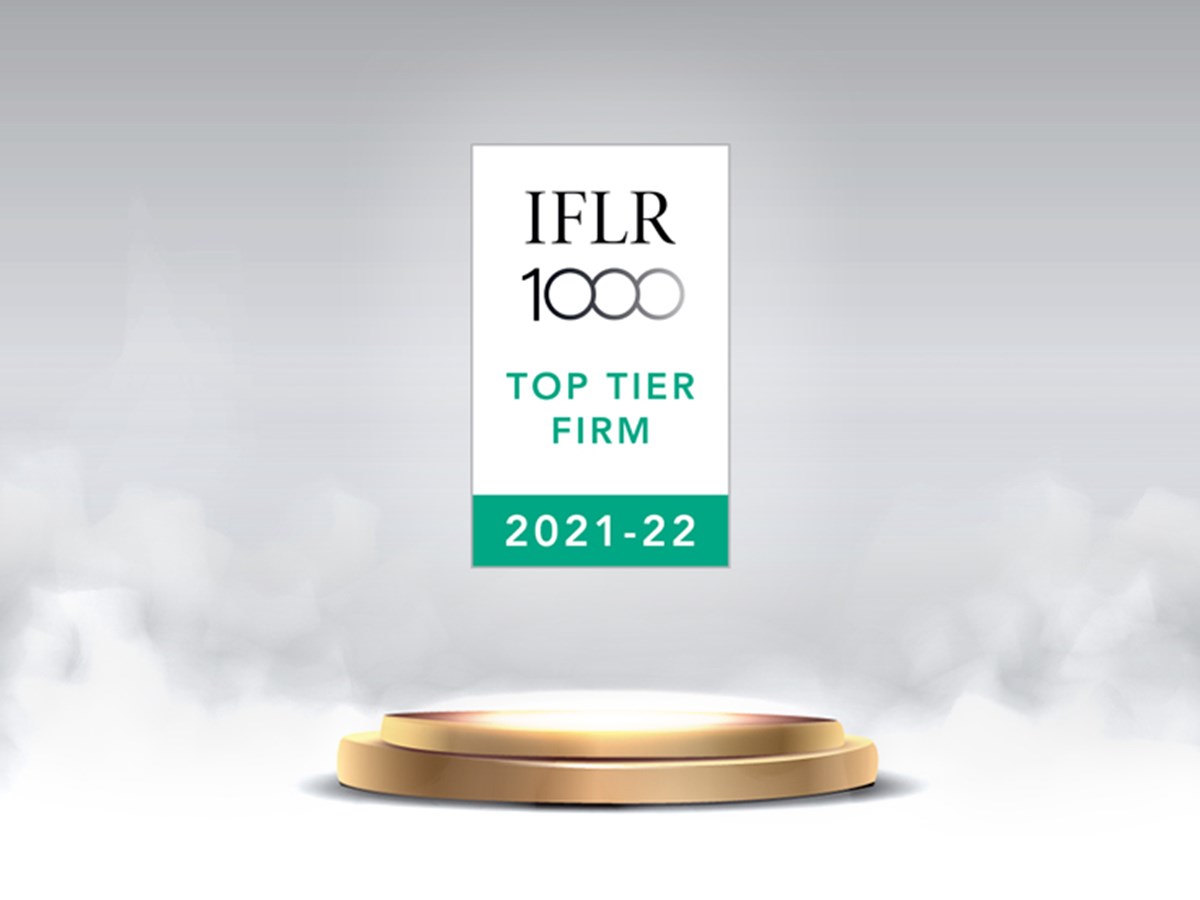 A&G News 26 August 2021
Allen & Gledhill's Energy, Infrastructure & Projects, Mergers & Acquisitions and Restructuring & Insolvency Practices have once again been ranked Tier 1 in the latest set of rankings released by IFLR1000, while Allen & Gledhill (Myanmar) continues to be ranked Tier 1 for Financial and corporate, and Tier 2 for Project development. Additionally, our Firm has the most number of recognised lawyers across all practices in Singapore in the same rankings. In total, 72 of our lawyers are named, with 3 lawyers recognised as Market Leaders, 17 as Highly Regarded, 50 as Notable Practitioners, and 2 as Rising Stars. Two lawyers from our Myanmar office have also been ranked as Highly Regarded and another 2 have been recognised as Notable Practitioners.
Our associate firm in Malaysia, Rahmat Lim & Partners has climbed up the rankings and achieved Tier 1 for both Project development: Energy and Project development: Infrastructure, and continues to be ranked Tier 1 for M&A. They also have 15 recognised lawyers, with 10 named as Highly Regarded and 5 as Notable Practitioners.
Our network firm in Indonesia, Soemadipradja & Taher has maintained its ranking as a top tier firm for Project development, M&A, and Restructuring and insolvency. They also have 2 lawyers ranked as Highly Regarded.
IFLR1000 is the guide to the world's leading financial and corporate law firms and lawyers. They currently research around 170 national jurisdictions and rank law firms and lawyers on the basis of transactional work.
For more information on our rankings, please click here.