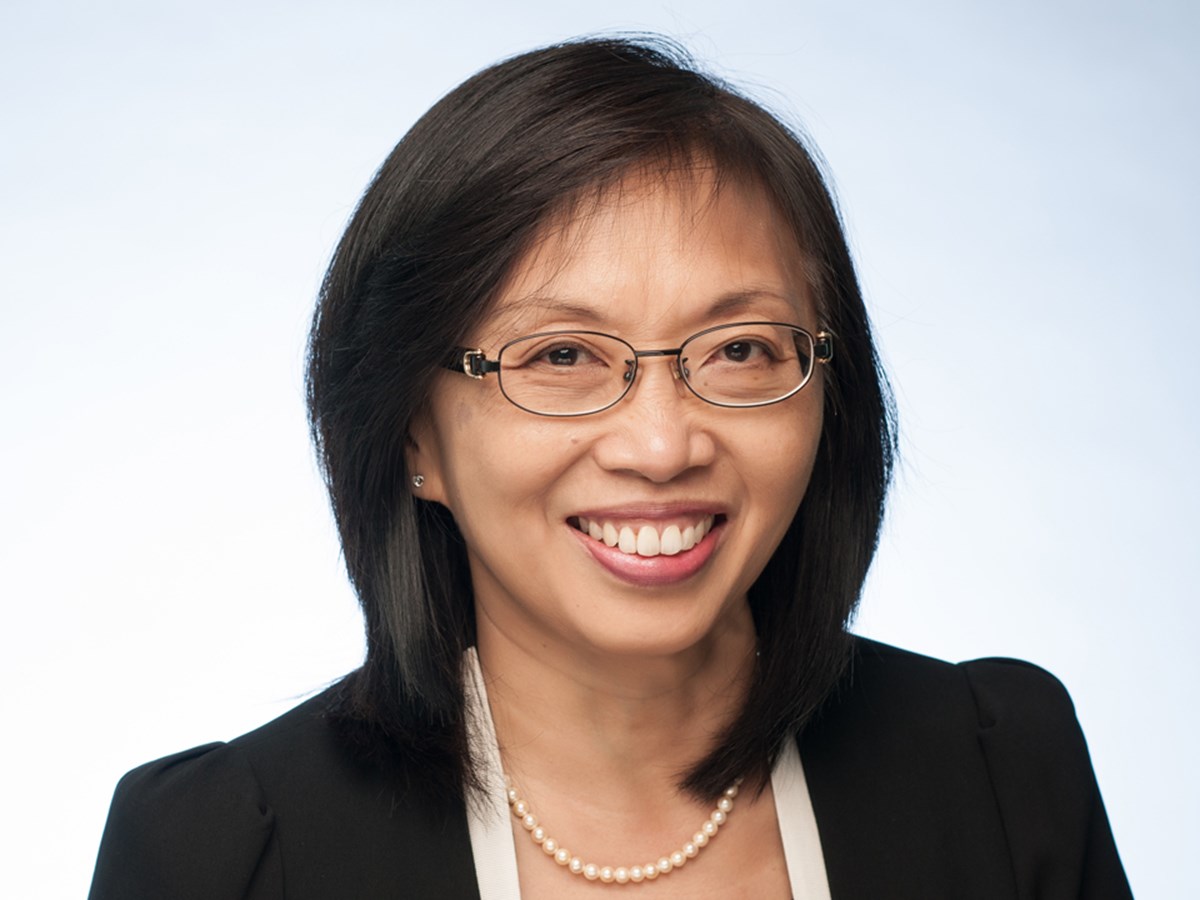 Partner
Vivian is a Partner at Allen & Gledhill. She is also an appointed Notary Public and Commissioner for Oaths in Singapore.
Vivian has been involved in a variety of notable and high-profile matters.
She handles litigation and arbitration matters including claims concerning wet and dry shipping work, international sale of goods, charterparty disputes, ship repair and construction disputes, sale and purchase of vessels, mortgage enforcement of ship and aircraft, insurance, carriage of goods and passengers, freight forwarding disputes, repair and maintenance of aircraft, and the arrest, detention and re-possession of ship and aircraft.
She has over the last few years been very actively involved in many arbitration disputes, both administered and ad hoc, acting as counsel in some and sitting as arbitrator in others.
Vivian was named Lawyer of the Year for Shipping and Transport 2023 at The Legal 500 Southeast Asia Awards Ceremony. She has also, since 2020, been inducted into The Legal 500 Hall of Fame, which highlights to clients the individuals who are at the pinnacle of the profession, and have received constant praise from their clients for continued excellence. Vivian was named Lawyer of the Year for Shipping at the Who's Who Legal Awards in 2020, 2021 and 2023. In addition, she is identified as a Global Elite Thought Leader in Who's Who Legal: Insurance & Reinsurance 2021, Who's Who Legal: Transport 2021, as well as Who's Who Legal: Shipping 2020. She was also named as one of the top 100 women in Litigation by Benchmark Litigation Asia-Pacific in 2021 and recognised by Benchmark Litigation as a Litigation Star in Shipping, Dispute Resolution and International Arbitration in 2018, 2019, 2020, and 2021. In 2015, Vivian was awarded Winner of the Shipping and Transport category for Singapore in the Client Choice Awards. Vivian was named Best Lawyer in Shipping at the Euromoney Legal Media Group's Asia Women in Business Law Awards for the fourth time in 2015 since the inaugural awards in 2011.
Vivian is also consistently listed as a leading shipping and admiralty practitioner in a number of publications including Chambers Global, Chambers Asia-Pacific, Asialaw Leading Lawyers, The Legal 500 Asia Pacific and Who's Who Legal Singapore. Chambers Asia-Pacific notes that Vivian "is renowned for her handling of high-value litigation and arbitration cases, and is recognised by peers as a 'well respected' [P]artner at the [F]irm". Chambers Global and Chambers Asia-Pacific note that Vivian is "a leading figure in the market" and is mentioned by sources that she is "very good on detail, methodical and clever, and is very good as an advocate". Chambers Asia-Pacific notes that "sources observe that her excellent reputation in this space is 'due to her attention to detail, knowledge and experience: she is very impressive'." As noted in The Legal 500 Asia Pacific, Vivian "is a 'hardworking, detail-focused and extremely good lawyer who runs her team well'". The Legal 500 Asia Pacific mentions that Vivian "is 'the most effective and responsive Singaporean litigator'."
In 2019, Vivian was among the inaugural batch of select practitioners to be recognised as a Senior Accredited Specialist in Maritime and Shipping Law by the Singapore Academy of Law.
Vivian was the Vice-Chair of the International Bar Association (IBA) Maritime and Transport Law Committee from 2008 to 2012. She is currently a member of the Maritime Law Association of Singapore (MLAS), Women's International Shipping & Trading Association (WISTA), International Bar Association (IBA), Singapore Chamber of Maritime Arbitrators (SCMA) and the Singapore Institute or Arbitrators (SIArb). She is also an Associate Mediator with the Singapore Mediation Centre (SMC). She has also been admitted as an arbitrator on the SCMA Panel. She is also a member of the SCMA Procedure Committee and SILE CPD Accreditation Committee (Accreditation Panel). 
She has also contributed to a number of publications including the Singapore Court Practice 2003, 2005, 2006, 2008, 2009, 2014, 2017; Singapore Precedents of Pleadings 2009, 2015; Halsbury's Laws of Singapore (Shipping) 2006 and Re-issue (2010); Encyclopedia of International Commercial Litigation (Singapore section) 2009, 2014, 2015 and 2019 and 2022; and the SAL Annual Review 2017 and 2019, 2020, 2021 and 2022 Chapter on Admiralty and Shipping law.
She graduated at the top of her class in 1980 from the National University of Singapore with an LL.B. (Hons) degree and holds a Masters in Maritime Law from the University of Wales (UWIST). She was called to the Singapore Bar in 1981 and joined Allen & Gledhill as a Partner in 1989.
Work Highlights
Acted for the owners and master of the "ORAPIN GLOBAL" in a civil claim and criminal action, arising out of collision between the "ORAPIN GLOBAL" and "EVOIKOS" which gave rise to the largest oil spill in Singapore.
Acted for the owners of cargo in a claim in the region of US$15.8 million, against the "CHERRY", "ADDAX" and "EPIC" in relation to a claim for the delivery of cargo without production of bills of lading.
Acted for the owners of the vessel "MAMITSA" in defending claims in excess of US$150 million brought against it arising out of a collision between the "HYUNDAI No. 105" and "KAMINESAN".