Allen & Gledhill (Myanmar) continues to be market leader with most number of lawyers recognised by IFLR1000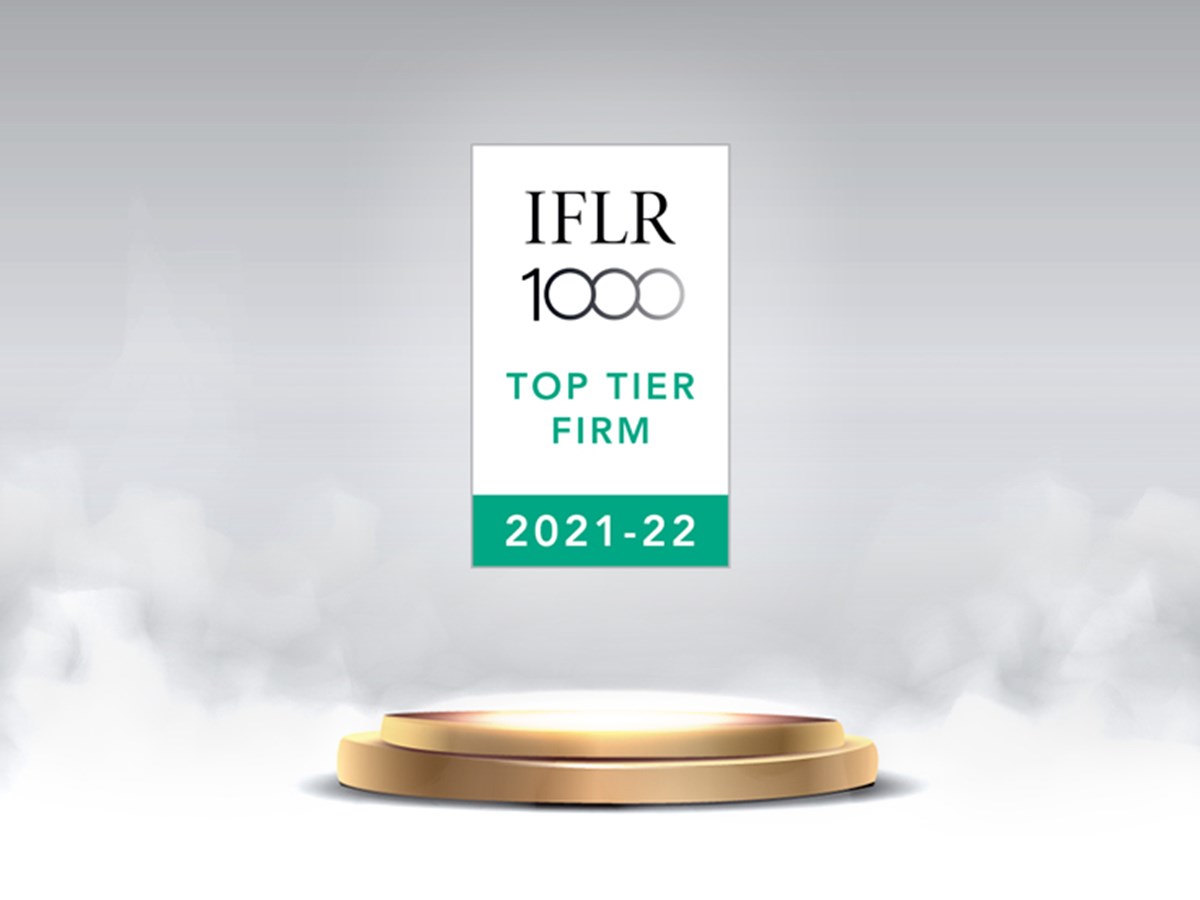 A&G News 26 August 2021
IFLR1000 has announced the final group of national Asia-Pacific rankings for the 2021-22 edition. As part of the final group, individual rankings for all practices were released.
In Singapore, Allen & Gledhill's Mergers & Acquisitions and Restructuring & Insolvency Practices have been ranked as Tier 1 practices. Additionally, our Firm also has the most number of recognised lawyers across all practices in Singapore in the same rankings. In total, 72 of our lawyers are named, with 3 lawyers recognised as Market Leaders, 17 as Highly Regarded, 50 as Notable Practitioners, and 2 as Rising Stars.
Our associate firm in Malaysia, Rahmat Lim & Partners continues to be ranked Tier 1 for Mergers & Acquisitions. They also have 15 recognised lawyers, with 10 named as Highly Regarded and 5 as Notable Practitioners.
Our network firm in Indonesia, Soemadipradja & Taher continues to be recognised as a top tier firm for M&A, and Restructuring and insolvency. They also have 2 lawyers ranked as Highly Regarded.
For more information on our rankings, please click here.