14 Allen & Gledhill Partners named in Asia Business Law Journal's "The 2023 A List"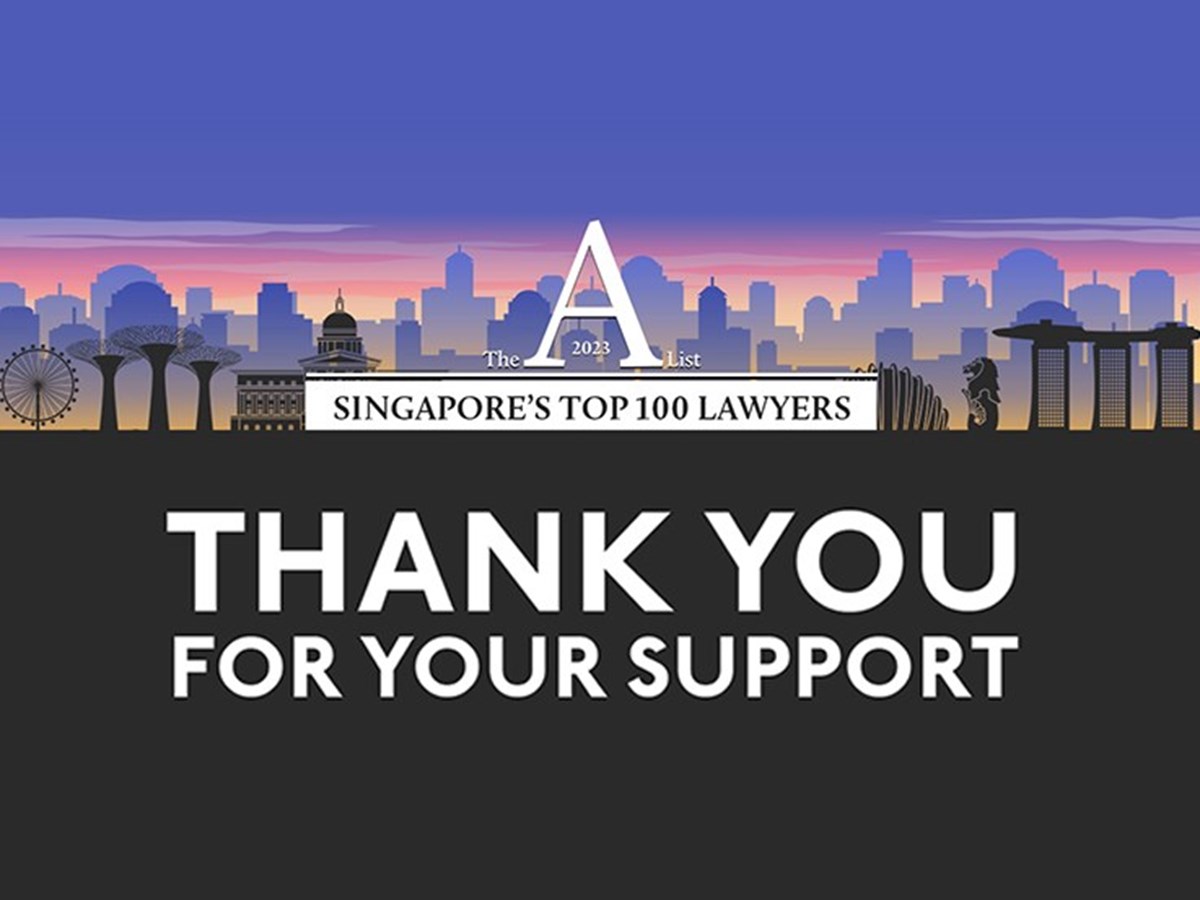 A&G News 3 April 2023
We would like to thank our clients for nominating 14 of our Partners into "The 2023 A List" of Singapore's Top 100 Lawyers by Asia Business Law Journal.
We are truly humbled to have been recognised for the work we have done, and would like to thank them for entrusting us with their matters.
We dedicate this result to their unstinting support over the years, and will continue to give our best as we build on the close ties we have forged with each of them.
Please also join us in congratulating the following Partners for being named in The 2023 A List.
They are: