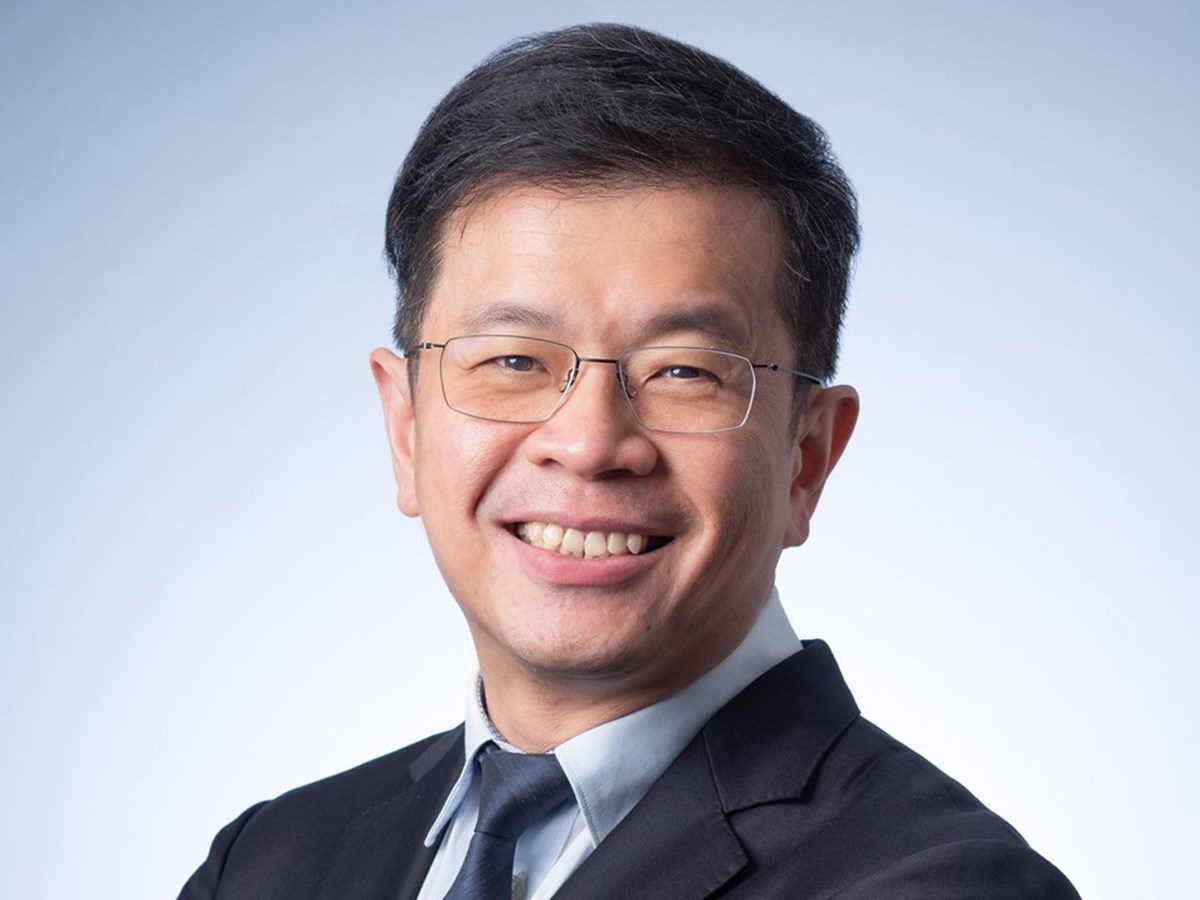 Partner
Kai is a Partner in our Corporate & Commercial and Mergers & Acquisitions Departments. He spearheads our growth in China across all industry sectors and leads our engagements in the Chinese market, with a particular focus on helping Chinese clients invest and expand in Singapore and South-east Asia.
杨律师是本所的企业与商业部及并购部的合伙人。他牵头拓展我们在中国全行业领域的业务,并主导我们在中国市场的运营;重点协助中国客户下南洋的投资和发展。
Kai is Singaporean and a Permanent Resident in China. He has lived and worked in China for close to 18 years since 2005 and has over 20 years of experience. His areas of practice include international mergers & acquisitions, joint ventures and investments, capital markets, corporate and commercial advisory, private wealth, and regulatory and compliance. He also has litigation, arbitration, and dispute resolution experience.
杨律师为新加坡籍,同时是中国永久居民。自2005年以来,他在中国生活工作接近18年,拥有超过20年的执业经验。他的执业领域包括国际并购、合资和投资、资本市场、企业与商业咨询、私人财富、监管与合规。他在诉讼、仲裁以及争议解决领域也具有执业经验。
Kai has extensive experience leading and advising on global M&A and investment transactions, covering all aspects such as transaction structuring, due diligence, negotiations, transaction documentation, transaction implementation, post-closing integration, and regulatory and compliance. He has led and advised on listings and capital markets transactions on the Hong Kong Stock Exchange and the Singapore Stock Exchange, covering all aspects such as IPOs, capital raising, equity and debt issues, acquisitions and disposals, and regulatory and compliance.
杨律师在国际并购和投资项目方面拥有丰富的主导和咨询经验,提供涉及交易架构、尽职调查、谈判、交易文件编制、交易实施、交割后整合、监管与合规等全方位的综合法律服务。他在香港证券交易所及新加坡证券交易所的上市和资本市场项目方面拥有主导和咨询经验,提供涉及上市、筹集资本、股票及债券发行、兼并和出售、监管与合规等全方位的综合法律服务。
Kai is recognised by notable legal publications, such as The Legal 500 Asia-Pacific for his expertise in Corporate and M&A and IFLR1000 for his expertise in Financial and Corporate work. He has also lectured at the KoGuan Law School of Shanghai Jiaotong University. Clients have praised him for his "very effective communication with high level of responsiveness and professionalism", and has "business acumen to translate what is needed from the commercial point of view to legal language, (which was important as the client was) doing something new and different in the market that has never been done before." Clients also say that he "helped think through the options and provided creative solutions that are not only in the deal but around the whole relationship with the (business) partner" and "thought a couple of steps ahead before actual things happened".
Chinese clients have praised him for "providing highly effective, professional and capable legal services throughout, fully displaying outstanding ability and rich experience in international M&A, particularly in relation to holistic transaction management, smooth coordination of foreign counsel, practical experience in advising state-owned enterprises on outbound acquisitions, adept negotiation skills, provision of constructive and commercial value-added advice, and full commitment and investment of legal resources and energy", which "was highly commended by (the client's) leaders and project team, and consistently received positive feedback from other project advisors".
杨律师获得知名法律专刊的推荐,例如在《亚太区法律500强》的公司并购领域以及《国际金融法律评论》的金融及公司业务领域。他在上海交通大学凯原法学院当过讲师。客户称赞他"非常有效的沟通,高度的反应能力和专业精神",并且"具有商业敏锐性,能够将需求从商业角度转换为法律语言,(利于客户)在市场上做一些前所未有的创新及不同的事宜"。客户还表示,他"帮助思考了各种选择,并提供了创造性的解决方案,这些解决方案不仅在于交易中,而且围绕着与(业务)合作伙伴的整个关系",并且"拥有很强的预判和洞见能力"。
中国客户称赞他"全程提供了高效、专业和有力的法律服务支持,充分展现了跨境并购领域的卓越能力和丰富经验,特别是对项目整体的把控、与境外律师的顺畅协调、代表国有企业跨境收购的实操经验、娴熟的谈判技巧、提供具有商业增值的建设性意见、对本项目在人员和精力上的全力投入和付出,得到我司领导、项目工作团队的高度认可,也获得了本项目其他中介机构的一致好评"。
Kai's clients include state-owned and state-linked enterprises, multinational and domestic companies, listed and private companies, investment banks and financial institutions in various sectors such as energy, mining, infrastructure, construction, manufacturing, logistics, technology, real estate, aviation, automotive, hospitality, consumer goods, and banking and financial services.
杨律师的客户包括国有企业和政府关联公司、跨国和国内公司、上市和私营公司、投资银行和金融机构,涉及行业广泛,包括能源、矿业、基础设施、建设、制造、物流、高科、房地产、航空、汽车、酒店、消费品、银行和金融服务等。
Prior to joining the Firm, Kai was in legal practice in Shanghai, Beijing, and Hong Kong SAR with leading international law firms. Most recently, he was a partner in a top-tier Chinese law firm and based in Shanghai, one of the few Singaporean lawyers to have done so in China. He is admitted as a lawyer in three jurisdictions: Singapore, Hong Kong SAR, and the UK. He graduated with a LL.B. (Hons) degree from the National University of Singapore in 2001. He has native fluency in both English and Chinese.
杨律师加入本所前,在上海、北京和中国香港就职于领先地位的国际律师事务所。最近,他作为合伙人,就业于一家中国顶级律师事务所并常驻上海。极为少数的新加坡律师,在中国能有这种从业经历。他拥有三地的律师资格:新加坡、中国香港、英国。他于2001年在新加坡国立大学获得法律学士学位(荣誉),中英文双语精通。
Work Highlights
Advised a PRC consortium of five state-owned enterprises (including CITIC Group, Anshan Iron & Steel, Baosteel, Shougang and Taiyuan Iron & Steel) in its US$1.95 billion investment in Companhia Brasileira de Metalurgia e Mineração in Brazil, a global leader in niobium production (Awarded Deal of the Year by Asian-Mena Counsel and China Business Law Journal).
代表中国五家中国国企组成的联营实体(包括中信集团、鞍山钢铁、宝钢、首钢、太原钢铁)以19.5亿美元投资全球铌生产居于领先地位的巴西矿冶公司(被《亚洲法律顾问》杂志和《商法》评为年度交易)。
Advised the Complant Group, a subsidiary of the PRC State Development and Investment Corporation, in its acquisition of the Singapore-headquartered Tialoc Group, both of which are in the international projects and construction industry.
代表中国国家开发投资公司的子公司中成集团收购总部位于新加坡的亚德集团,该双方从事国际工程及建筑行业。
Advised a PRC state-owned enterprise in its proposed US$3 billion industrial joint venture with a European conglomerate.
代表一家中国国企参与其与一家欧洲集团的30亿美元工业合资拟议项目。
Advised a PRC private equity fund in its proposed US$196 million acquisition of a US-headquartered global logistics and trade services provider.
代表一家中国私募基金以1.96亿美元拟收购一家总部位于美国的国际物流及贸易服务集团。
Advised Shanghai Municipal Electric Power Company, a subsidiary of State Grid China, in its investment and participation in the national electricity sector reform and privatisation project in Nigeria.
代表中国国家电网的子公司上海电力参与及投资于尼日利亚国家电力改革和私有化项目。
Advised the Greenland Group on its joint venture with the Iskandar Group regarding the acquisition and development of land in Danga Bay in Johor, Malaysia.
代表绿地集团与依斯干达集团合资收购和开发马来西亚柔佛达加湾的土地。
Advised the Sinopec Group in its proposed investment in an oil and gas project in the Middle East.
代表中国石油集团投资中东石油和天然气项目。
Advised the Shanghai Jin Jiang Group on its EUR0.96 to EUR1.21 billion acquisition of the Louvre Hotels Group from U.S. investment firm Starwood Capital Group.
代表上海锦江集团以9.6亿欧元至12.1亿欧元从美国投资公司喜达屋资本集团收购卢浮宫酒店集团。
Advised a multinational listed company on cross-border fraud, bribery and corruption investigations involving the PRC, Singapore and India.
代表一家跨国上市公司处理涉及中国、新加坡和印度的跨境欺诈、贿赂和腐败调查。
Advised various international and local private companies, public companies, banks and financial institutions etc. on FDI, entity set-up, legal, compliance and regulatory matters in the PRC, Hong Kong SAR and Singapore.
为中国、中国香港和新加坡的众多国际和当地私营公司、上市公司、银行及金融机构等提供外商投资、实体设立、法律、合规和监管服务。