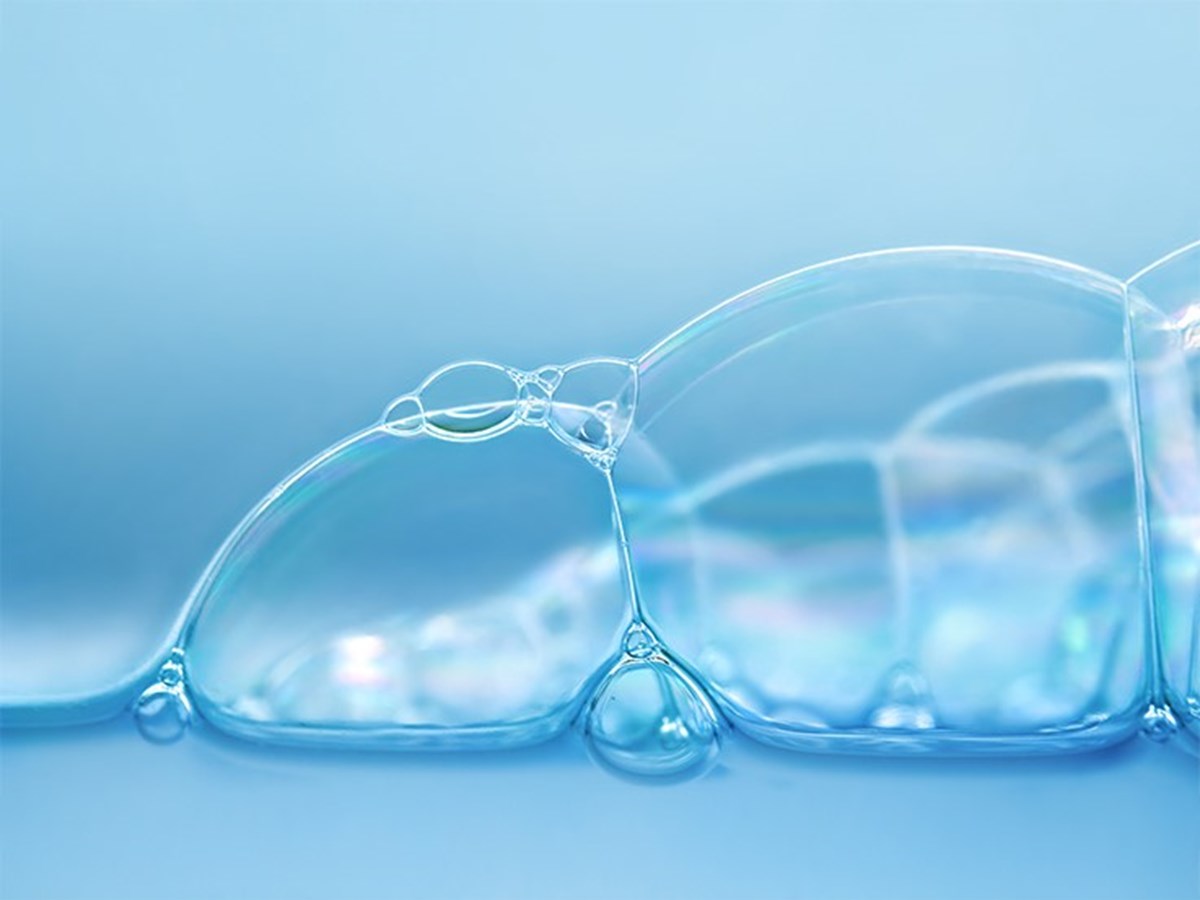 A&G News 22 March 2023
Disruptions caused by the Covid-19 pandemic have been far-reaching and wide-ranging, with many companies and organisations facing unique and unprecedented challenges.
Our Covid-19 Resource Centre contains knowhow and materials covering the legal and regulatory aspects of the Covid-19 crisis.  We are pleased to share our knowledge with you. Should you have any feedback, please contact us at publications@allenandgledhill.com.
WEBINARS 
To access video recordings of our Covid-19 Webinar Series, please click here.
Articles
No

Title

Date

Contracts, Business Impact

1. 

19 February 2021

2. 

Re-align Framework allowing businesses significantly impacted by Covid-19 to renegotiate contracts to commence on 15 January 2021

17 December 2020

3. 

MinLaw further extends relief periods for specified contracts under Covid-19 (Temporary Measures) Act 2020

25 November 2020

4. 

Bill passed to allow businesses significantly impacted by Covid-19 to renegotiate contracts

12 November 2020

5. 

MinLaw extends relief periods for specified contracts under Covid-19 (Temporary Measures) Act 2020

21 October 2020

6. 

23 July 2020

7. 

3 July 2020

8. 

Read this article in English

1 July 2020

9. 

Covid-19: Digital signatures explained - Know before you sign

30 June 2020

10. 

Rental agreements for commercial equipment and commercial vehicles covered under Covid-19 (Temporary Measures) Act 2020 from 20 June 2020

23 June 2020

11. 

23 April 2020

12. 

MinLaw releases FAQs and guides on temporary relief for inability to perform contracts under Covid-19 (Temporary Measures) Act 2020

23 April 2020

13. 

Covid-19 (Temporary Measures) Act 2020: Provisions on temporary relief from legal action for inability to perform contracts in force from 20 April 2020

21 April 2020

14. 

17 April 2020

15. 

Expedited passage of Covid-19 (Temporary Measures) Act 2020: Overview of measures

8 April 2020

16. 

10 things everyone should know about the Covid-19 (Temporary Measures) Bill

1 April 2020

17. 

Covid-19 and the use of electronic signatures in Singapore

Read this article in Chinese

30 March 2020

18. 

Making statutory declarations and affidavits amid the Covid-19 situation

27 March 2020

19. 

20 March 2020

20. 

21 February 2020

Corporate, Meetings, Boardroom

21. 

MinLaw to revoke Covid-19 legislation providing for alternative arrangements for meetings on 1 July 2023; MAS and ACRA planning legislation to allow general meetings by electronic means

20 December 2022

22. 

SGX RegCo to require live engagement and voting at AGMs for all issuers

28 June 2022

23. 

ACRA, MAS and SGX RegCo update guidance on the conduct of general meetings amid evolving Covid-19 situation

25 February 2022

24. 

Covid-19: MinLaw further extends duration of legislation for alternative meeting arrangements

28 April 2021

25. 

SGX RegCo allows Mainboard issuers up to 31 December 2021 to seek or renew enhanced share issue limit amid Covid-19

24 March 2021

26. 

Covid-19: ACRA issues Financial Reporting Practice Guidance No. 2 of 2020 to guide directors in review of FY2020 financial statements

10 December 2020

27. 

Covid-19: Legislation for alternative meeting arrangements refined and extended to 30 June 2021

9 October 2020

28. 

Covid-19: MinLaw to extend duration of legislation for alternative meeting arrangements to 30 June 2021

16 September 2020

29. 

27 August 2020

30. 

Covid-19: ACRA issues guidance for directors reviewing upcoming financial statements

29 May 2020

31. 

Covid-19: Key issues for directors in the shift towards a new normal

26 May 2020

32. 

ACRA defers implementation date for central non-public register of registrable controllers to July 2020 in light of Covid-19 situation

6 May 2020

33. 

SGX RegCo extends timeline for release of unaudited financial results and sets out expectations on issuers' disclosure obligations, Amendment Order revises period for alternative meetings arrangements

29 April 2020

34. 

Holding meetings amid Covid-19: Order for alternative arrangements issued, guidance and checklist provided by ACRA, MAS and SGX RegCo

15 April 2020

35. 

Holding meetings amid Covid-19 outbreak: New Act provides legal certainty; ACRA, SGX RegCo extend AGM and annual return deadlines

8 April 2020

36. 

Holding meetings amid Covid-19 outbreak: SGX RegCo updates guidance, MinLaw and MOF propose legislative changes to provide legal certainty for businesses

2 April 2020

37. 

Facing Covid-19: ACRA, MAS and SGX RegCo issue guidance on safe distancing measures for issuers when conducting meetings

26 March 2020

38. 

20 March 2020

39. 

SGX RegCo gives additional two months to issuers irrespective of place of business or operations to hold AGMs due to concerns about large-group meetings amid Covid-19

19 March 2020

40. 

SGX RegCo gives issuers with principal place of business or significant operations in China up to 30 June 2020 to hold AGMs to approve FY December 2019 results in view of Covid-19 situation

27 February 2020

Employment, Health & Safety

41. 

MOM issues updated advisory on Covid-19 vaccination at the workplace following lifting of vaccination differentiated safe management measures

28 October 2022

42. 

MOM updates advisory on requirements for safe management measures at the workplace

29 September 2022

43. 

MOM issues advisory on Covid-19 vaccination requirements to apply for and renew passes

29 September 2022

44. 

MOM and TADM release Employment Standards Report 2021, Covid-19 related cost-saving notification requirement and retrenchment benefit payable to cease from 1 August 2022

28 July 2022

45. 

MOM updates advisories on Covid-19 arrangements at the workplace

30 May 2022

46. 

Covid-19: Singapore further eases border restrictions - Move to Vaccinated Travel Framework and removal of pre-departure requirements

28 April 2022

47. 

MOM updates advisory on requirements for workplace safe management measures

30 March 2022

48. 

MOM updates advisory on work and leave arrangements for employees who test positive for Covid-19 but are mildly symptomatic or physically well

30 March 2022

49. 

Tripartite partners issue advisory on business continuity plan to provide guidance on potentially high levels of workforce absences

25 February 2022

50. 

Covid-19: Singapore eases border restrictions for long-term pass holders and visitors

24 February 2022

51. 

Covid-19 vaccination to be a condition for long-term passes, work passes and permanent residence from 1 February 2022

27 January 2022

52. 

Updated Covid-19 advisories: Vaccination at the workplace and work and leave arrangements for Covid-19 positive employees who are mildly symptomatic or physically well

27 January 2022

53. 

MOM updates advisory on workplace safe management measures requirements: Concession for unvaccinated employees to return to workplace via negative PET removed, work-related events with 50-1000 participants permitted

27 January 2022

54. 

Workplace Safety and Health (Covid-19 Safe Workplace) Regulations 2021 in force from 1 January 2022

27 January 2022

55. 

MOM updates advisory on requirements for safe management measures at workplace, up to 50% of employees who can work from home allowed to return to workplace from 1 January 2022

20 December 2021

56. 

MOM issues revised advisory on work and leave arrangements for employees who test positive on Covid-19 Antigen Rapid Test (ART) but are physically well

20 December 2021

57. 

Tripartite partners update advisory on requirements for safe management measures at the workplace

29 November 2021

58. 

Tripartite partners update Advisory on Covid-19 vaccination at the workplace

3 November 2021

59. 

MOM issues advisory on work and leave arrangements for employees who test positive on Covid-19 Antigen Rapid Test (ART) but are physically well

27 October 2021

60. 

Vaccination as entry requirement for work pass holders from 1 November 2021

27 October 2021

61. 

MOM issues advisory to employers on Rostered Routine Testing and charging policy for workers in construction, marine, and process sectors, and in dormitories

29 September 2021

62. 

Covid-19: Tripartite partners urge employers to adopt "Vaccinate or Regular Test" regime as company policy

31 August 2021

63. 

MOM announces new measures to facilitate retention and hiring of work permit holders in construction, marine shipyard and process sectors

30 August 2021

64. 

Covid-19: MOM updates advisory on requirements for safe management measures at the workplace to allow more employees to return

24 August 2021

65. 

MOM, NTUC, SNEF issue advisory on Covid-19 vaccination in employment settings

15 July 2021

66. 

Covid-19: MOM and ESG update requirements for safe management measures at the workplace with effect from 10 June 2021

29 June 2021

67. 

Covid-19: MOM updates advisory on requirements for safe management measures at the workplace with effect from 16 May 2021

27 May 2021

68. 

Covid-19: MOM updates advisory on requirements for safe management measures at the workplace to allow greater flexibility for businesses

1 April 2021

69. 

Covid-19: MOM updates advisory on requirements for safe management measures at the workplace to allow more employees to return

2 October 2020

70. 

MOM announces tightening of work pass requirements: Increase in EP and S Pass minimum qualifying salary, enhancements to Fair Consideration Framework

2 September 2020

71. 

MOM issues Notification requiring employers to notify Commissioner of Labour of salary reduction measures amid Covid-19 situation

29 June 2020

72. 

Covid-19: MOM issues updated advisory on salary and leave arrangements

15 June 2020

73. 

MOM updates advisory on requirements for safe management measures at the workplace to minimise risk of Covid-19 re-emergence

2 June 2020

74. 

MOM, NTUC and SNEF issue advisory on retrenchment benefit payable to retrenched employees as a result of business difficulties due to Covid-19

27 May 2020

75. 

MOM, NTUC and SNEF issue advisory on workplace safe management measures in view of gradual lifting of Covid-19 restrictions

21 May 2020

76. 

MOM updates advisory on salary and leave arrangements during circuit breaker period

28 April 2020

77. 

MOM issues advisory on salary and leave arrangements during circuit breaker period

9 April 2020

78. 

4 April 2020

79. 

4 April 2020

80. 

Regulations on workplace measures to prevent spread of Covid-19 in force in April 2020

2 April 2020

81. 

Government accepts National Wages Council Guidelines for 2020/2021 to mitigate impact of Covid-19

1 April 2020

82. 

MOM announces further measures to help companies cope with Covid-19 situation

30 March 2020

83. 

MOM, NTUC and SNEF update advisory on managing excess manpower and responsible retrenchment in view of Covid-19

27 March 2020

Budget, Support Measures

84. 

Covid-19: Support package to help workers and businesses during Phase Two (Heightened Alert)

28 July 2021

85. 

Covid-19: Enhanced support measures for businesses and individuals during Phases 2 and 3 (Heightened Alert)

29 June 2021

86. 

Covid-19: Singapore Government announces measures to continue support for workers and jobs

20 August 2020

87. 

Fortitude Budget measures include enhanced Jobs Support Scheme and rental relief for tenants to help businesses build resilience amid Covid-19 pandemic

29 May 2020

88. 

Covid-19 relief: Additional support measures during extended circuit breaker period in Singapore

22 April 2020

89. 

6 April 2020

90. 

30 March 2020

Financial Distress, Insolvency

91. 

Application period for Simplified Insolvency Programme extended to 28 January 2024

10 August 2022

92. 

Covid-19: Application period for Simplified Insolvency Programme extended to 28 July 2022

19 August 2021

93. 

Covid-19: Simplified Insolvency Programme available from 29 January 2021

3 February 2021

94. 

Insolvency, Restructuring and Dissolution (Amendment) Bill passed to establish Simplified Insolvency Programme amid Covid-19

26 November 2020

95. 

Bill introduced to amend Insolvency, Restructuring and Dissolution Act 2018 to establish Simplified Insolvency Programme amid Covid-19

26 October 2020

96. 

Covid-19: Order prescribing alternative arrangements for corporate insolvency meetings issued

30 April 2020

97. 

Covid-19 and financial distress: A roadmap for company directors

29 April 2020

98. 

Covid-19 (Temporary Measures) Act 2020: Provisions on temporary relief for individuals and businesses in financial distress in force from 20 April 2020

21 April 2020

Real Estate, Property Tax

99. 

English High Court considers whether Covid-19 regulations relieve tenants from obligation to pay rent

27 October 2021

100. 

Covid-19: Rental waiver framework for businesses impacted by Phase 2 (Heightened Alert) takes effect

15 October 2021

101. 

Covid-19: Bill to implement rental waiver framework for businesses impacted by Phase 2 (Heightened Alert) passed

24 September 2021

102. 

Covid-19: Extension of temporary relief measures for property developers affected by disruptions to construction timelines following tighter border measures

8 July 2021

103. 

Covid-19 (Temporary Measures) Act 2020: Statutory extensions of time and cost sharing to provide further support for stakeholders in the built environment sector

6 November 2020

104. 

Covid-19 (Temporary Measures) Act 2020 enhanced to cover options to purchase and sale and purchase agreements for commercial and industrial properties

23 October 2020

105. 

Covid-19: Additional temporary relief measures for property developers affected by disruptions to construction timelines

23 October 2020

106. 

New provisions in Covid-19 (Temporary Measures) Act 2020 expand rental relief assessors' powers, clarify interaction of relief measures with SOPA and extend deadlines for some collective sales

15 October 2020

107. 

Covid-19 (Temporary Measures) Act 2020 to be amended to expand rental relief assessors' powers, clarify interaction of relief measures with SOPA and extend deadlines for some collective sales

24 September 2020

108. 

Covid-19: Measures providing rental relief for SMEs and non-profits, relief for inability to vacate business premises and cap on late payment interest and charges in force

25 August 2020

109. 

Covid-19: Bill passed to provide more relief for SME tenants and cap late payment interest and charges, authorities enhance relief for landlords

16 June 2020

110. 

Regulations on transferring benefit of property tax remissions in response to Covid-19 pandemic in force from 13 May 2020

22 May 2020

111. 

Covid-19 (Temporary Measures) Act 2020 enhanced to cover contracts with housing developers, prohibit unilateral increase of charges

18 May 2020

112. 

13 May 2020

113. 

Covid-19: Order prescribing alternative arrangements for meetings of management corporations and collective sale committees issued

30 April 2020

114. 

Provisions of Covid-19 (Temporary Measures) Act 2020 imposing duty on landlords to transfer benefit of 2020 property tax rebates to tenants in force from 22 April 2020

22 April 2020

115. 

8 April 2020

116. 

Covid-19 (Temporary Measures) Act 2020 to impose duty on landlords to transfer benefit of 2020 property tax rebates to tenants

8 April 2020

Capital Markets, M&A

117. 

Covid-19: MAS, SIC, and SGX RegCo further extend option for electronic dissemination of rights issue and take-over documents until further notice

15 July 2021

118. 

Invoking a material adverse change / material adverse effect clause amid the Covid-19 pandemic

21 October 2020

119. 

Covid-19: MAS, SIC and SGX RegCo extend option for electronic dissemination of rights issue and take-over documents to 30 June 2021

9 October 2020

120. 

MAS issues FAQs on offers of units in collective investment schemes (including REITs) to provide additional guidance on regulatory requirements for REITs and fund managers amid Covid-19 pandemic

14 May 2020

121. 

MAS, SIC and SGX RegCo allow electronic dissemination of rights issue and take-over documents until 30 September 2020 in light of Covid-19 situation

13 May 2020

122. 

30 April 2020

123. 

MOF, IRAS and MAS announce new measures to help S-REITs navigate operating challenges posed by Covid-19; Code on Collective Investment Schemes revised

17 April 2020

124. 

SGX RegCo enhances share issue limit for Mainboard issuers and suspends entry into financial watch-list amid challenging Covid-19 business climate

9 April 2020

Technology, Data Protection, Intellectual Property

125. 

Covid-19: New IPOS initiatives for companies including expedited registration for trade marks and registered designs and new partnerships with other IP offices

4 September 2020

126. 

Read this article in English

1 July 2020

127. 

Covid-19: Digital signatures explained - Know before you sign

30 June 2020

128. 

PDPC issues advisories on collection of personal data for Covid-19 contact tracing and use of SafeEntry

10 June 2020

129. 

IPOS offers SG Patent Fast Track, world's fastest patent application-to-grant process

5 May 2020

130. 

30 April 2020

131. 

17 April 2020

132. 

17 April 2020

133. 

Covid-19: IPOS closes physical office, continues e-filing services and encourages use of online portal/mobile app

6 April 2020

134. 

Covid-19 and the use of electronic signatures in Singapore

Read this article in Chinese

30 March 2020

Financial Institutions

135. 

Covid-19: MAS, financial industry further extend support measures for SMEs in Tier 1 and 2 sectors and individuals, ESG further extends support measures

8 July 2021

136. 

Covid-19: MAS and financial industry extend loan repayment support for SMEs and individuals, ESG extends grants and financial support measures

27 October 2020

137. 

MAS and financial industry announce additional support for individuals facing financial difficulty caused by Covid-19 pandemic

8 May 2020

138. 

Covid-19 financial support measures for financial institutions, SMEs and individuals

6 May 2020

139. 

MAS clarifies application of LTV and TDSR rules following financial industry measures to support individuals and SMEs affected by Covid-19 pandemic

9 April 2020

140. 

MAS adjusts selected regulatory requirements and supervisory programmes to allow FIs to focus on Covid-19 related issues

9 April 2020

141. 

MAS and financial industry announce measures to support individuals and SMEs affected by Covid-19 pandemic

2 April 2020

142. 

MAS issues advisory to financial institutions on adopting safe distancing measures amid Covid-19 situation

31 March 2020

Competition, Public Policy

143.

Competition Law Alert - Antitrust Series: Antitrust lessons from Covid-19 - Key takeaways in Singapore and potential implications for future disruptions

22 March 2023

144. 

Emerging Stronger Taskforce publishes recommendations for a virtually unlimited and sustainable Singapore in a post-Covid-19 economic environment

25 May 2020

145. 

Competition (Block Exemption for Liner Shipping Agreements) Order extended till 31 December 2021 due to Covid-19

8 September 2020

146. 

CCCS issues guidance on Covid-19 business collaboration - Applicable to collaborations between 1 February 2020 to 31 July 2021

22 July 2020

147. 

Covid-19 and the outlook for a new normal: An interview with Allen & Gledhill Senior Adviser Lam Chuan Leong, Competition and Public Policy

3 July 2020

148. 

Singapore announces commitments with various nations to enhance connectivity and secure supply chains amid Covid-19

29 June 2020

149. 

Singapore announces commitments with various nations to secure supply chains amid Covid-19 pandemic

14 May 2020

150. 

Facing Covid-19: Antitrust review delays in South-east Asia (Part 3)

4 May 2020

151. 

Facing Covid-19: Coping with the coronavirus outbreak without breaching antitrust laws (Part 2)

24 April 2020

152. 

Singapore and New Zealand launch Declaration on Trade in Essential Goods for Combating the Covid-19 Pandemic

17 April 2020

153. 

The post Covid-19 world: Anticipating potential changes for businesses and public policies

16 April 2020

154. 

CCCS's operations during period of heightened measures against Covid-19

8 April 2020

155. 

Singapore and eight other countries affirm commitment to ensuring supply chain connectivity amid Covid-19 crisis

8 April 2020

156. 

Facing Covid-19: Coping with the coronavirus outbreak without breaching antitrust laws (Part 1)

30 March 2020

157. 

Singapore and six other countries affirm commitment to ensuring supply chain connectivity amid Covid-19 situation

27 March 2020

Construction

158. 

BCA issues circular on application for assessor's determination under Part 10A the Covid-19 (Temporary Measures) Act 2020 for construction contracts in built environment sector

28 July 2022

159. 

Singapore Government extends Covid-19 support measures for businesses in the construction, marine shipyard and process sectors

28 April 2022

160. 

Covid-19 requirements for construction sector streamlined from 15 March 2022

30 March 2022

161. 

BCA issues circular on ex-gratia extension of time due to Covid-19 events for July 2021 - February 2022 in public sector construction contracts

30 March 2022

162. 

BCA issues circular on end of relief period under COTMA Part 2 and Part 8B for relevant contracts in the Built Environment sector

25 February 2022

163. 

Extension of relief period under Covid-19 (Temporary Measures) Act for relevant contracts in Built Environment sector

27 January 2022

164. 

BCA clarifies public sector approach to foreign manpower salary costs increase under prescribed relief period under COTMA Part 10A

29 November 2021

165. 

Part 8C of Covid-19 (Temporary Measures) Act in force to extend date of delivery of possession in eligible sale and purchase agreements

30 August 2021

166. 

BCA issues circular on public sector approach under new Part 10A of Covid-19 (Temporary Measures) Act 2020 on adjustment of contract sums due to increased foreign manpower costs

30 August 2021

167. 

Covid-19: New relief framework announced to allow adjustment of contract sums due to increased foreign manpower costs

27 May 2021

168. 

Relief periods under Covid-19 (Temporary Measures) Act 2020 extended for built environment sector, framework allowing developers to extend date of delivery of possession to be refined

28 April 2021

169. 

Covid-19 (Temporary Measures) Act 2020: New reliefs for stakeholders in the built environment sector come into force - Statutory extensions of time and cost-sharing for construction contracts under Parts 8A and 8B

15 December 2020

170. 

Covid-19 (Temporary Measures) Act 2020: Statutory extensions of time and cost sharing to provide further support for stakeholders in the built environment sector

6 November 2020

171. 

Covid-19: Additional temporary relief measures for property developers affected by disruptions to construction timelines

23 October 2020

172. 

Covid-19 (Temporary Measures) Act 2020 to be amended to expand rental relief assessors' powers, clarify interaction of relief measures with SOPA and extend deadlines for some collective sales

24 September 2020

173. 

Guidance on the Covid-19 (Temporary Measures) Act 2020 for the construction industry

21 April 2020

174. 

Dealing with Covid-19 in the construction industry: Preliminary views on Covid-19 (Temporary Measures) Bill

7 April 2020

175. 

Dealing with Covid-19 in the construction industry: Contractual rights and remedies

27 March 2020

Shipping

176. 

Covid-19: Service of warrant of arrest and writ of summons in an admiralty in rem action on the agent of the ship effective 22 January 2021

22 January 2021

177. 

14 April 2020

Medical, Healthcare

178. 

Covid-19 and issues facing the healthcare community: How can telemedicine help?

23 April 2020

179. 

Covid-19 and issues facing the healthcare community: Standard of care in an evolving landscape

9 April 2020

Family, Wealth Planning, Charities

180. 

Commissioner of Charities and Registry of Societies issue guides for charities and registered societies on conduct of meetings amid Covid-19 situation

14 May 2020

181. 

Covid-19 and the lasting power of attorney: How can it help you in these uncertain times?

8 May 2020

182. 

4 May 2020

Courts, Arbitration, Mediation

183. 

SIMC launches new protocol on expedited mediation for global businesses to manage disputes amid Covid-19

27 May 2020

184. 

20 April 2020

185. 

Singapore courts hear only essential and urgent matters from 7 April 2020 and SIAC operates via telecommuting

6 April 2020